South Florida hypnotist, Jeffrey Rose has a wide range of experience in the field of holistic health and wellness. He is a sought after expert in this field and regularly interacts with other top complimentary practitioners. This is in keeping with his principles of providing his clients with the guidance to live a healthier life in accordance with the very latest science and ongoing research in the field of preventative health and healing. Click on the photos below to read more about these holistic healers.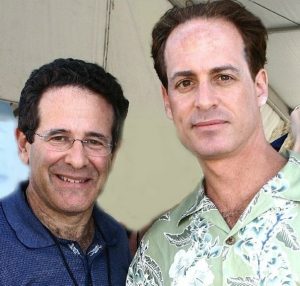 Here I am at the South Beach Food and Wine Festival talking with Arthur Agatston the developer of The South Beach Diet. He currently serves as the Medical Director, Wellness & Prevention at Baptist Health South Florida and practices at South Beach Preventive Cardiology. Dr. Agatston and I believe that it is very important to minimize high glycemic carbohydrates in one's diet. We both subscribe to the principle that it is not just important to restrict the unhealthy things you have enjoyed eating in your life, but, with proper guidance, to discover new things that you enjoy, just as much or even more, that actively generate good health.
Here I meet with and talk to Tony Robbins, with whom I share the goal to use my skills and knowledge to help as many people as I can during the course of my life. Tony Robbins is famous for his best selling self-improvement books Unlimited Power, Awaken the Giant Within, and his empowering seminars. As with Tony Robbins, I am extremely knowledgeable in the field of NLP, hypnosis and hypnotherapy, which enables me to create positive changes in people, quickly and easily.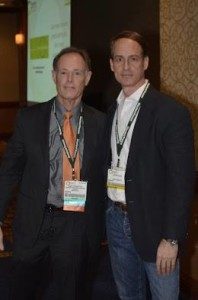 Dr. David Perlmutter is the author of the #1 New York Times bestseller Grain Brain. Like myself, his goal is to educate people to make better nutritional choices that will lead to a healthier life.He is the author of numerous other books, including: The Better Brain Book, Raise a Smarter Child By Kindergarten, Power Up Your Brain: The Neuroscience of Enlightenment, and New York Times Bestseller Brain Maker: The Power of Gut Microbes to Heal and Protect Your Brain – For Life, and is uniquely recognized internationally as a leader in nutritional influences on neurological health.
Dr. Perlmutter is an important resource for me in understanding the relationship between proper nutrition and health.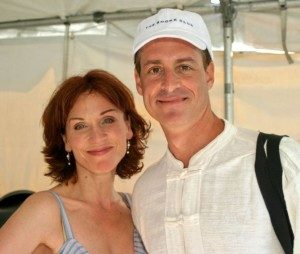 I always wanted to meet Marilu Henner to discuss the extraordinary ability she has to remember her life. Because she has hyperthymesia, she can remember the specific details of her everyday life since she was a small child. This shows the incredible potential that lies within the human mind. Often these as yet unrealized potentials, whatever they may be, can be accessed through hypnosis and hypnotherapy.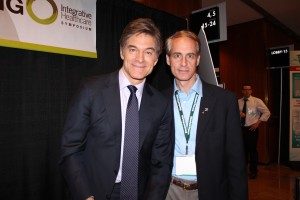 I meet and talk with Dr. Mehmet Oz at the 2014 Integrative Healthcare Symposium. Dr. Oz's TV show reaches millions everyday with the very latest information on creating a healthy lifestyle. Dr. Mehmet Oz and I share a comprehensive approach to helping people to lead a happier and healthier life. We take a holistic approach by realizing that resolving one challenge in a person's life is not enough. In order for a person to live a full, healthier life all many aspects of a person's life must be improved. Dr. Oz recognizes the power of hypnosis and hypnotherapy as he has several shows featuring the use of hypnosis.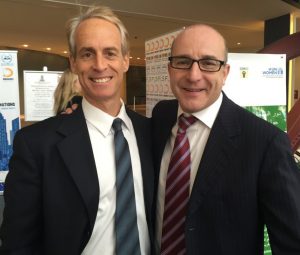 Here I meet with Paul McKenna, at the United Nation's International Day of Happiness on March 20th, 2016, moments before he demonstrated his Havening technique helping a patient move from upset/depression to a calm blissful state in minutes using this great breakthrough in modern psychology. Paul McKenna is considered to be the number one hypnotherapist in the world, renowned for helping people treat their most difficult problems through hypnotherapy.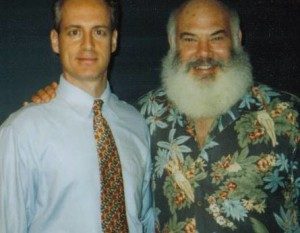 Here I meet with Dr. Andrew Weil, who I greatly admire for helping create the field of integrative medicine which combines alternative medicine with conventional medicine. He emphasizes achieving wellness through natural means and educates the public on alternative therapies. Dr. Weil believes in the power and efficacy of hypnosis for making positive changes in one's life.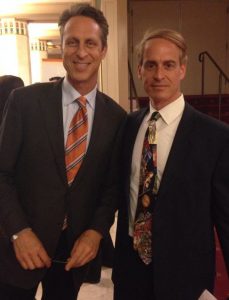 I was delighted to meet Dr. Mark Hyman, who has, through his work, contributed to my own holistic approach. Dr. Hyman, believes that we all deserve a healthy fulfilling life, and that we all have the potential to create it with informed choices. He is dedicated to tackling the root causes of chronic disease by harnessing the power of Functional Medicine to transform our healthcare system. He and his team empower their patients to heal their bodies and minds, and to lead a healthier life. His strong belief in the importance of changing one's lifestyle to create a healthy and fulfilling life coincides with my personal goals for my own clients. His latest book, The UltraMind Solution, emphasizes the importance of reducing stress, and this is exactly where hypnosis and hypnotherapy are so effective.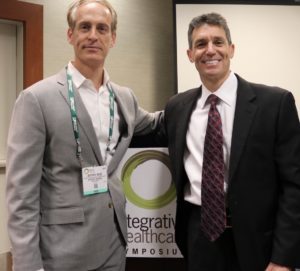 David Katz is board certified in internal medicine, as well as, most importantly for me, preventative medicine. He is the President and Founder of Turn The Tide Foundation, which empowers people to achieve a healthier weight and better health. Dr. Katz is devoted to seeing that obesity isn't a factor promoting chronic disease. Both he and I share the passion to help people to lead healthier lives. His emphasis on the importance of proper nutrition coincides with one of the major areas I stress in my holistic practice.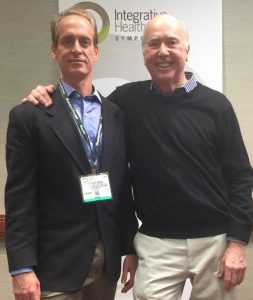 At the 2016 Integrative Healthcare Symposium, I had the pleasure of interviewing Dr. James Gordon, Harvard educated psychiatrist for the my cable show "Holistic Healing." Dr. Gordon is a world-renowned expert on using mind-body medicine to heal and promote healthy. He created ground-breaking programs of comprehensive mind-body healing for physicians, medical students, and health professionals. Dr. Gordon is the author of Unstuck: Your Guide to the Seven Stage Journey Out of Depression; he founded and directs The Center for Mind-Body Medicine.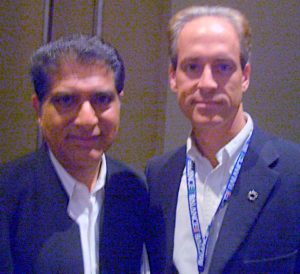 Here I meet Deepak Chopra at the Natural Products Expo. Deepak Chopra is the author of Ageless Body Timeless Mind, Perfect Health, and Quantum Healing, and was a founder of the Chopra Center for Wellbeing, where alternative health methodologies, often based on Ayurvedic principles, are used. I share his desire to disseminate information on more health-promoting approaches to life. Deepak recognizes the value of hypnosis for making lifestyle changes. His Chopra Center for Wellbeing, offers a guided hypnotherapy session to enhance mind-body integration.